Relieve All Your Body Pressure, Soothe Your Pain, And Relax Your Mind.
The essential balance body massage therapy and wellness!
Crippling Back Pain, Cranky Neck, Swollen Legs, Or Tender Muscles? Get Lasting Pain Relief in Just 10-15 Minutes A Day!
Say goodbye to the pills!
- Multifunctional Physiotherapy Whole Body Massage is the best solution for pain relief in the back, neck, Legs, and shoulder.
The End To Chronic Pain In Your Back, Neck, Shoulders, or Legs without addictive painkillers, painful injections, expensive chiro visits, or surgery.
✅ Instant relief even from chronic back pain (no harsh painkillers)
✅ Relieves muscle spasms and muscle pain
✅ Your in-home chiropractor (money back in your pocket)
✅ Reduces swelling & inflammation
✅ Suffer from numbing, Stabbing pain
Multifunctional Physiotherapy Whole Body Massage Device is used by people who suffer from:
✅ Chronic neck, shoulder, leg, and back pain
✅ Anterolisthesis, Sciatica, Stenosis
✅ Lower back pain, Arthritis, Lack of mobility
✅ Reduces swelling and inflammation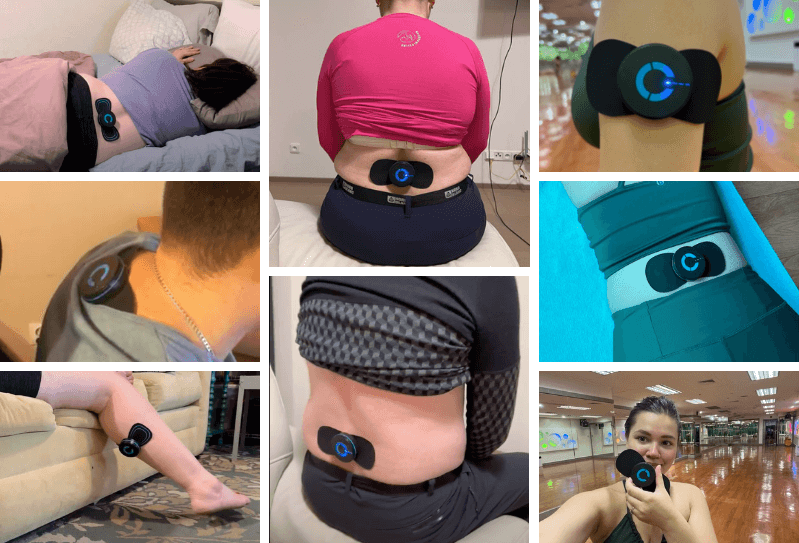 By placing the machine precisely at the site of the pain, you get fast relief without having to digest potentially harmful or addictive prescription medicine.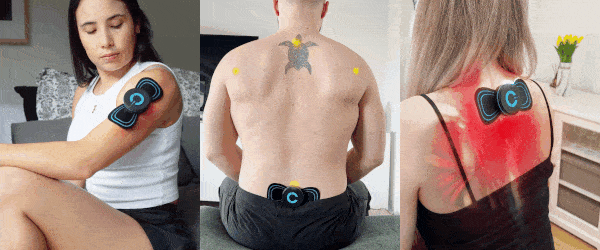 ✅ Physiotherapy Whole Body Massage: Uses EMS technology to relieve muscle tension, increase blood circulation, and strengthen weakened muscles.
✅ As the name suggests, you can attach it to any part of your body - back, neck, waist, hip, leg, or arm - and let EMS technology erase any pain.
✅ Its steady electric impulses penetrate your body to relax the tense muscles causing the pain, creating immediate relief.
✅ It comes with various modes and a mind-bending number of speed settings, so there is zero possibility you will be unable to find a good combination for whatever muscle group bothers you.
Benefits
✅ Instant relief from back and neck pain
✅ Activate muscle pressure, Relieves discomfort
✅ Help to improve body strength & Flexibility
✅ Increase blood circulation
✅ Save 1 000's expensive therapies and pills
✅ No more harmful painkillers
✅ Easy to use at home or on the go
You can massage in the office, bedroom, or wherever you want. It can be easily put in a pocket or pouch and is useful when traveling.
The Mini Cervical Massager can also be widely applied to different body parts: Neck, Back, Waist, Buttocks, and Legs.
Fit for Your Pain Management and Body Relaxation.
Non-Invasive, Non-Drug Choice for Relieving Pain or Muscle Situmilator Or Body Relax. Great Device You Can Use at Home or Travel.
By placing the machine precisely at the site of the pain, you get fast relief without having to digest potentially harmful or addictive prescription medicine.
Suppose you have any type of pain, such as pain associated with sore and aching muscles in the shoulder, waist, back, neck, upper extremities (arm), and lower extremities(leg) due to strain from exercise or household work activities. In that case, it can provide you with immediate relief.
It is like a natural process, as your body does. It helps with reducing pain by stimulating the nerve ends.
Multi-mode: With six massage modes and 6-level massage intensity, it meets different people's needs and intelligently simulates the

artificial massage technology

according to people's hobbies and pressure conditions.
Suitable for: Ergonomic mat design, very suitable for people who suffer from cervical discomfort, numbness, headaches, and dizziness. It can be used in gyms, offices, and at home.
Microcurrent massage: The bionic massage immediately sticks gently to the skin and massages different body parts.
Maximum Relaxation: Provides deep tissue massage for the neck, shoulders, upper back, lower back, waist, feet, tights, calves, legs, feet, and arms.
INSTRUCTIONS:
1- Twist the host with the gel patch.
2- Uncover the transparent film on the gel patch.
3- Attach the instrument to the area where you need to massage.
4- Press the "ON/INC" button to turn it on; the light is always on; press the "ON/INC" button again to start, and the light flashes.
5- Press the PROGRAM button to select the desired mode.
6- Adjust to the massage intensity that suits you. Press "ON/INC" to increase and "OFF/DEL" to decrease the intensity.
PACKAGE INCLUDES:
1x - Therapy Device Kit
1x User Manuel
1x USB Charger Cable